3 Ways to Maintain Your Vanquish ME Results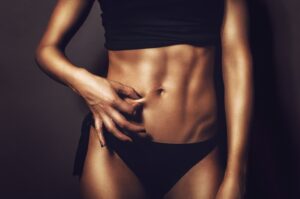 It can be a beyond frustrating to workout every day and eat right but still have a little bit of stubborn fat that you 'can't seem to get rid of. As one of the most common weight loss issues that patients run into when they are trying to lose weight, stubborn fat can feel impossible to get rid of. One of the procedures that we are happy to offer is called Vanquish ME, which is designed specifically in mind for patients with this concern.
During this non-invasive procedure, we will use on contact radiofrequency energy to heat up the fat around your abdomen, back, and hips. Once it is heated up to a certain temperature, the fat cells will naturally be excreted by the body over a few months. Although this treatment is effective, we still encourage all of our patients to continue to live a healthy lifestyle so that they 'don't lose weight. To help you maintain your results, we have a few tips for you.
Watch the Alcohol
One thing that a lot of people 'don't consider is just how many calories are in a glass of wine or another alcoholic beverage. Try cutting out as much alcohol out of your body as possible. If you an limit your alcohol intake to just one small glass of wine a week, you should see long-lasting results.
Do Cardio
Another great thing that you can do to keep off excess weight is a cardio workout. Doing cardio gets your heart rate up, helps you burn carbohydrates, and is a great way for you to lose any excess weight or just maintain the weight that you have right now. Try doing cardio at least three days per week or more if you can.
East Clean
You don't have to go on a Paleo diet or become Gluten-free to live healthily. We just encourage our patients to eat as clean as possible. But what does that mean? It means as little processed foods and drinks as possible and more fresh foods. For instance, try to fill your plate up at every meal with as many fresh fruits and vegetables as you can. And, when you are eating meat or carbohydrates, make sure that they are organic and have as little additives as possible.
These are just a few ways that you can maintain your newly lost weight. To learn more, contact our office at (508) 567-3202 .
Posted in: Vanquish ME™