Emsculpt Before And After Photos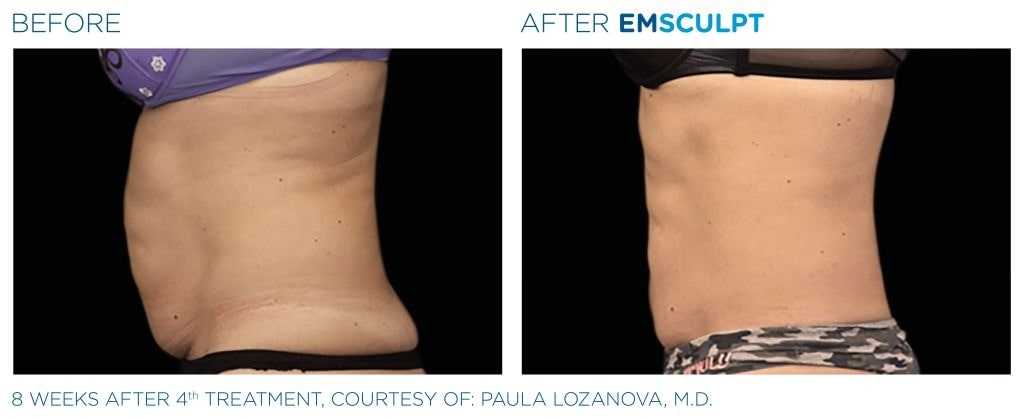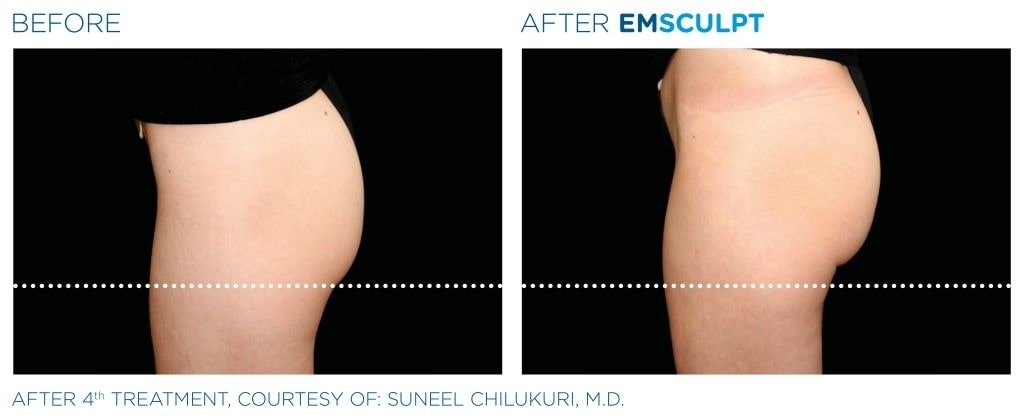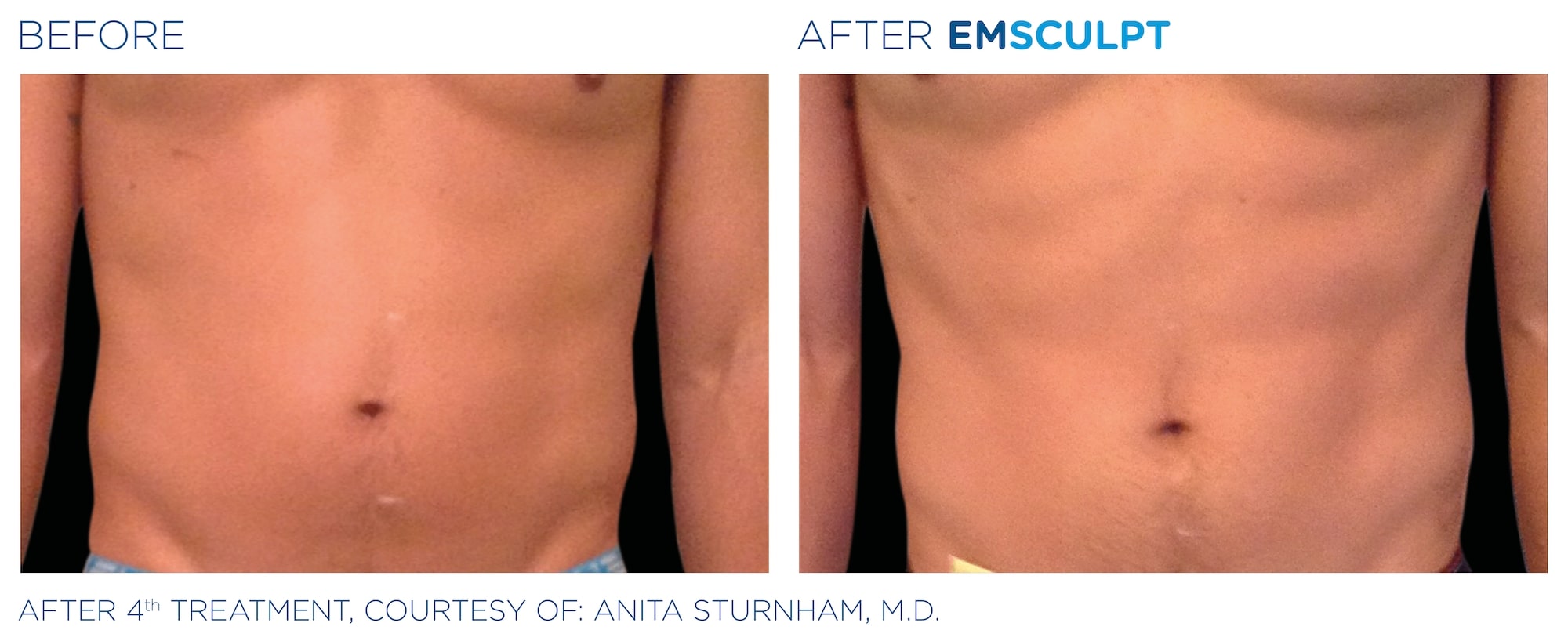 Current non-invasive body shaping therapies address fat and skin. But what happens when one has less than an inch of pinchable fat, or wants to improve the tone and shape of one's stomach, arms, thighs or buttocks? After all, more than a third of one's body is comprised of muscle.
EmSculpt is the world's only non-invasive body toning procedure for men and women. EmSculpt uses patented HIFEM® technology to help patients build muscle, burn fat and sculpt their bodies. Additionally, EmSculpt is the first non-invasive option for the popular "Brazilian Butt Lift" procedure.
HIFEM® stands for High-Intensity Focused Electro Magnetic energy. When the applicator is applied to the desired area, this energy induces powerful muscle contractions. Due to the unique nature of this energy, the contractions are far more powerful than anything you could achieve through normal exercise. When exposed to these contractions, the muscle tissue is forced to adapt. It responds to these extremes by remodeling its inner structure. That translates into muscle building and sculpting for you!
Who Is A Candidate For Emsculpt Treatment?
Almost anyone can benefit from the EmSculpt procedure. From those looking to gain extra muscle tone or lose fat, to those who would benefit from added core strength. Schedule a consultation with Dr. Babbitt and see what this revolutionary procedure can do for you!
How Long Does Emsculpt Take?
One complete treatment is four 30-minute sessions. These sessions are usually scheduled 2-3 days apart. We will help you create a treatment plan tailored to your specific goals.
The EmSculpt procedure is not painful. During the procedure itself, the treatment area is subjected to thousands of involuntary contractions that most report feels like an intense workout.
Is There Any Downtime? Any Pre/Post Treatment Preparation?
The EmSculpt is a completely non-invasive procedure. There is no downtime and no pre/post-treatment preparation.
Does Emsculpt Actually Work?
Of Course! The EMSCULPT has been clinically tested for safety and efficacy through seven independent US-based clinical studies. In the time EmSculpt has been in the field, there have been ZERO adverse events.
How Fast Will I See Results?
You begin to feel and see the results immediately following your first session. Positive results are usually reported 2-4 weeks after your 4 th session and will continue to improve for several weeks following the treatments cycle.
Schedule Your Emsculpt Consultation Today!
If you are interested in Emsculpt and want to learn more, schedule a consultation by calling (508) 567-3202 Our practice serves Fall River, Massachusetts and the rest of the surrounding areas.