Emsculpt
Current non-invasive body shaping therapies address fat and skin. But what happens when one has less than an inch of pinchable fat, or wants to improve the tone and shape of one's stomach, arms, thighs or buttocks? After all, more than a third of one's body is comprised of muscle.
What is Emsculpt?
Emsculpt addresses 3 of the top 4 body parts people find most attractive in others – buttocks (59%), abs and arms (55% each). This is a game-changing device that performs the equivalent of 20,000 sit-ups in one 30 minute session.  Tone muscle and melt fat without invasive surgery, now available at Plastic Surgery of Southern New England!
How many Emsculpt treatments do I need?
We recommend four 30 minute treatment sessions, spaced several days apart.  Results will improve over the first several weeks, and touch up treatments can be done every few months for those that want to enhance the results even further.
What does Emsculpt feel like?
The treatment should feel like an intense workout, without all the hard work.  You will be lying down relaxing during the session. All you need to do is be calm, relax, and sit back.
Is there any downtime?
There is no downtime with Emsculpt, and no special preparation needed for treatment.
Before and After Emsculpt Treatment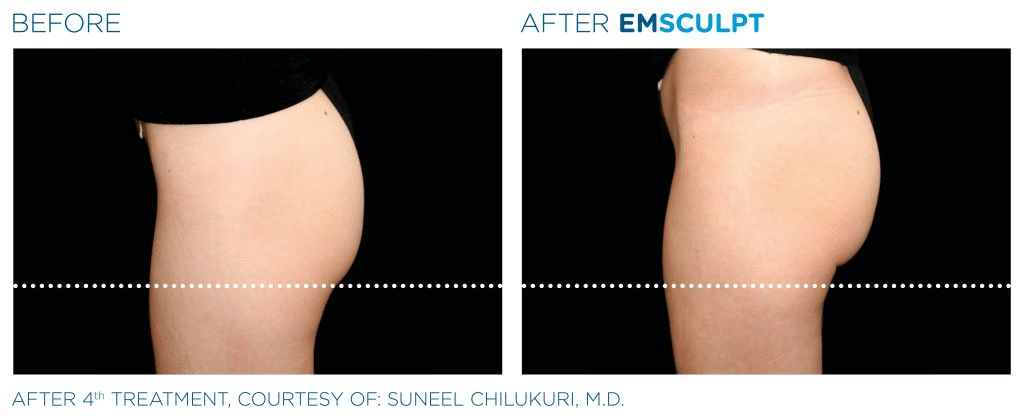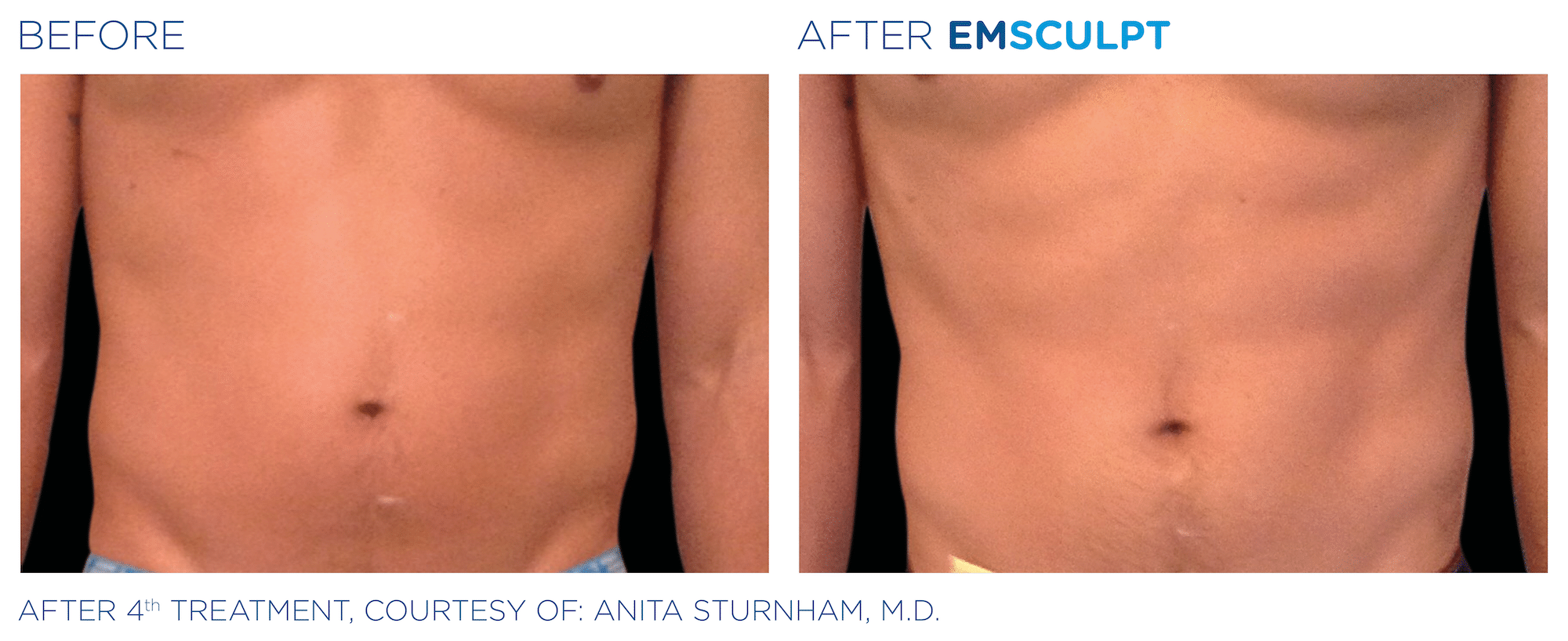 Schedule A Consultation
If you are interested in Emsculpt and want to learn more, schedule a consultation by calling (508) 567-3202. Our practice serves Fall River, Massachusetts and the rest of the surrounding areas.