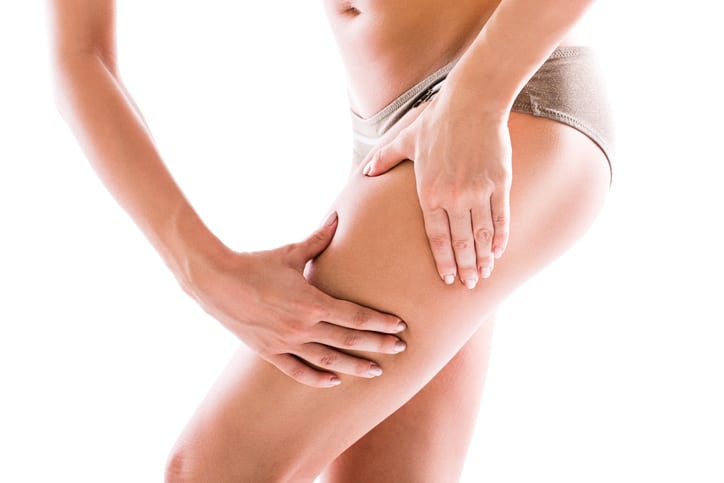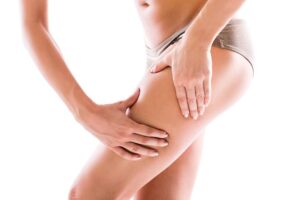 Cellulite can be a nasty surprise – especially when you work hard to stay in shape and it just appears one day anyway. It is, unfortunately, a normal part of aging, but there are ways to fight it, one of which is QWO. 
What is cellulite?
Cellulite is harmless. It is caused by fat cells pushing up from underneath the skin, causing skin to look dimpled (and not like the cute dimples, either). It is mostly found in women, and the amount of cellulite a person has can be determined by genetic factors, hormones, weight, and the amount of muscle tone a person has. 
What gets rid of cellulite?
There are a few things you can try at home to prevent and reduce the appearance of cellulite: 
Apple cider vinegar. Vinegar has a lot of health benefits, and one of these is that it can reduce toxins and the amount of water your body retains. Many people swear that apple cider vinegar treats cellulite.

Exercise. Staying in shape can help you to look toned and healthy, but make sure you are doing the right exercises if you are worried about cellulite, for instance, squats and lunges.

Juniper oil. Mix juniper and olive oil and apply it to the skin to make it feel firm and soft and to reduce bloating.
If you have tried these home remedies and you aren't seeing the results you want, consider QWO cellulite treatment! QWO is a safe, FDA-approved injectable that breaks down the tissue in the buttocks that creates cellulite. It also stimulates new collagen to grow, making skin look smooth and refreshed. Each treatment takes only about 10 minutes. Tiny needles are used for the injections, and patients report little pain or discomfort – anesthesia isn't even necessary. There is no downtime after treatment, although you may be a bit sore and bruised. 
Cellulite is unsightly and can be very difficult to get rid of on your own. If you want help getting rid of cellulite, call the Plastic Surgery Center of Southern New England, in Fall River, for a QWO consultation. Call (508) 567-3202 today!